Dec 9, 2022 • 24M
Škafiškafnjak - No real translation at all 😀
Stories from Bosnia and Herzegovina
Welcome to "Letter from Bosnia". Join David, an Englishman who has called Bosnia and Herzegovina home for the past several decades, as he delves into the history, culture, and current events of this fascinating region. Tune in for lively discussions with locals and expats alike, as well as personal anecdotes and observations from Davids's own experiences living abroad.
In This Episode
Difficulties in pronounciation. Local language use in the family, Problems for a local micro entrepreneur, Mason Jars, The Germans are coming (again), Electric Car help, and I answer a comment on Instagram.

Our weekly posts feature an audio element as its main section with additional audio, video and images posted below that are mentioned in the podcast.

Tamara and I hope you'll find this user friendly.

Your constructive comments though, are, as always appreciated.
One of the musical icons from my youth sadly passed away this week.
Christine Perfect, was a long time member of Fleetwood Mac, an iconic rock band of the 20th century.

I first discovered Christine pre Fleetwood, and this is my memory of her. I hope you enjoy this track ⬇️
Links to Stories mentioned in this week's podcast.
Last Christmas (2019) - Dysfunctional Family Dinner Scene ⬆️
Banja Luka Summer from drone pilot Tomas Damjanović ⬆️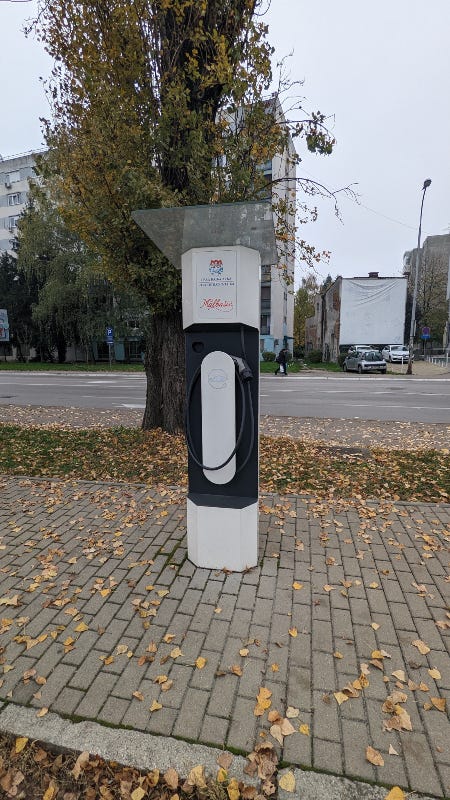 Join us on Chat
Get the app and join our totally safe chat channel here on Substack.
This Weeks Video Snippets.
And Finally
Don't forget that you can read back editions of the newsletter, listen to previous podcasts (we have quite an archive now), or catch other content, all this is available on the web interface, just like a regular blog.
Oh, and please share the newsletter with friends, relatives and colleagues using the button below.
Tamara and I appreciate your faithful readership, your comments, and your generosity! 

Until our next post.
THANKS SO MUCH ❤️